About Lee Terry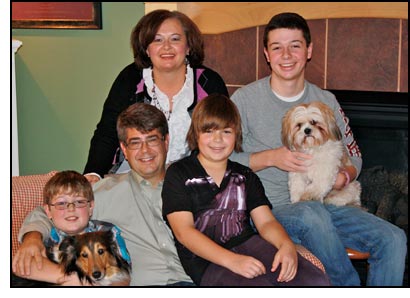 As a trusted leader for Nebraska families, Congressman Lee Terry has been your advocate in the House of Representatives since his first election in 1998. As the senior member of Nebraska's House delegation, his growing influence helps to elevate the Second District's voice in Washington. As a native Omahan, Lee has deep roots in our community, graduating from Northwest High School and the University of Nebraska at Lincoln, and finishing his education by earning a law degree from Creighton University. Following graduation, Lee chose to start his career and his family in Omaha.
With a new family and his experience as a local employer, Lee was inspired to get involved in public service to be a rational voice in the debates over the best direction for our country. Lee started this service as President and Vice President of the Omaha City Council, and has continued working for the people of Omaha for more than a decade as your servant in Congress.
In Congress, Lee serves as Chairman of the Subcommittee on Commerce, Manufacturing and Trade on the powerful House Committee on Energy and Commerce. This highly esteemed chairmanship gives Lee an opportunity to work on issues relevant to your daily life, from consumer protection to tourism. Additionally, he serves on the Subcommittee on Energy and Power and also the Subcommittee on Communications and Technology.
Lee has been leading the fight for our nation's energy independence, for a government that is responsible to its people and for stability for hard working Nebraska families. Each day in Congress, his goal is to the fight for the future of his children and yours.